Books
---
BOOK REVIEW:
Mei Haveradim "Rose Water",
a novel by Shmuel Aviezer
Published by Authorhouse,
presales@authorhouse.com
Now in English
"David liked two types of dates from among at least ten types he had tasted. Elkhistawy, the softer, stickier brown-colored date that tastes very sweet and is served in small woven baskets lined with palm leaves; and Elbirhi, a cluster of yellow dates, hard on the outside but soft on the inside. He didn't like cheap dates, El Zihdi, the dry and wrinkled type eaten by workers with large, round, flat pita bread to nourish them and give them strength for their hard day's labor.

Basra is the best natural greenhouse in the world for growing dates. The warm weather and high humidity ripens the fruit that grows on the over eighteen million palm trees in an area that produces over one hundred types of dates. Many times during humid summers, David had woken up in the morning with his sheets soaked through from the moisture that surrounded his bed on the roof of the house."


The novel begins when David, the hero, is finishing high school, during the early 1940's, and follows his life until the early 1950's when he has arrived in Israel and begun to make his way here. David's childhood in Iraq was not exactly happy. Though his family was fairly well-off, his parents were mismatched. His mother's father was a Rabbi, and relations among the members of her side of the family were rigid and inexpressive. To compound the difficulty, the family was forced to move from
Baghdad to Basra because David's father, a customs clerk, insulted an insolent and vindictive political figure without knowing who the man was. This incident underscores the corruption of Iraqi society and the precarious position of the Jews in it. On a visit to Baghdad during his summer vacation, David gets to know his father's extended family, many of whom are relaxed music lovers. Although he enjoys the warmth and spontaneity of these relatives, David is stifled by the social conventions governing life
among the Jews of Baghdad. Drawn strongly to the opposite sex, he cannot develop free and
natural friendships with girls, because that sort of thing simply isn't done. During his summer
visit, David's aunt takes him to meet Farida, a relative some two years older than David
whose father is a doctor. Farida is a daring and self-confident young woman who has taken the
unconventional step of going to work in a bank, where strange men can see her all the time.
David is strongly drawn to Farida and wishes to correspond with her, but this is unthinkable.
She may be liberated enough to work in a bank, but she cannot go so far as to receive letters
from her younger male cousin in Basra. Although he has done well in his Matriculation examinations, David cannot obtain a higher education. Opportunities for Jews are limited in Iraq, and his father can't
afford to send him to England to study. For David, emigration to Israel comes at just the
right time to save him from the narrow horizons of his milieu. The material hardships of life in an aluminium shed in an isolated immigrant encampment in the Judean Hills are bearable, because David finds work where his abilities are appreciated, and he enjoys freedom from the rigid conventions of Iraqi Jewish life and the latent hostility of the Muslim majority. Maybe not too good to be true, David is certainly too good to be fictional. He is intelligent, hard-working, handsome, musically talented, and self-possessed. Although troubled by his parents' tense relations and his father's efforts to control his life, he manages to slip past these emotional obstacles without serious conflict. Attracted and attractive to women, he also manages to keep his head and avoid destructive relationships. As a character he is
not, therefore, entirely successful - after all readers and novels are interested in inner turmoil, ambivalence, ambiguity, and failures that are (or are not) overcome. In fact, Mei Haveradim should be read as a memoir, not a novel. It is written in an overly formal style with old-fashioned delicacy in approaching erotic themes, and, as a memoir, it is very successful. The full and detailed picture it presents of Jewish society in Baghdad, including the kind of houses people lived in,
the names they gave their children, and the kind of food they ate, is fascinating. A fair number of Iraqi Jews have written fiction based on similar experiences (notably Sami Michael, Shimon Ballas, Lev Hakak and Eli Amir), usually conveying a good deal of bitterness against Israeli society for accepting
immigrants from Arab lands only grudgingly, misunderstanding them, underestimating their abilities, and treating them as second-class citizens. Unlike those authors, Aviezer isn't at all bitter. As for his protagonist, Israel proved to be a land of opportunity for him. After spending a few years in Beit Shemesh he found work in the Bank of Israel in 1955. There he was responsible for the printing of banknotes and the minting of coins for more than 20 years, and he has written many articles on numismatics. Aviezer writes about his formative years without resentment or nostalgia, but with confidence that they were interesting.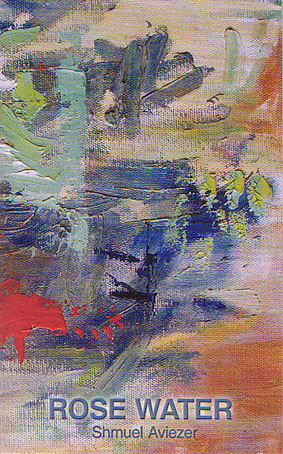 If you would like to make any comments or contribute to The Scribe please contact us.