News
---
At the Mayfair offices of the Exilarch's foundation, Prof. Moshe Kaveh, President of the Bar Ilan University, conferred on Naim Dangoor the Dual Doctorates of PHD and DLit .
He read out the citations which appear above.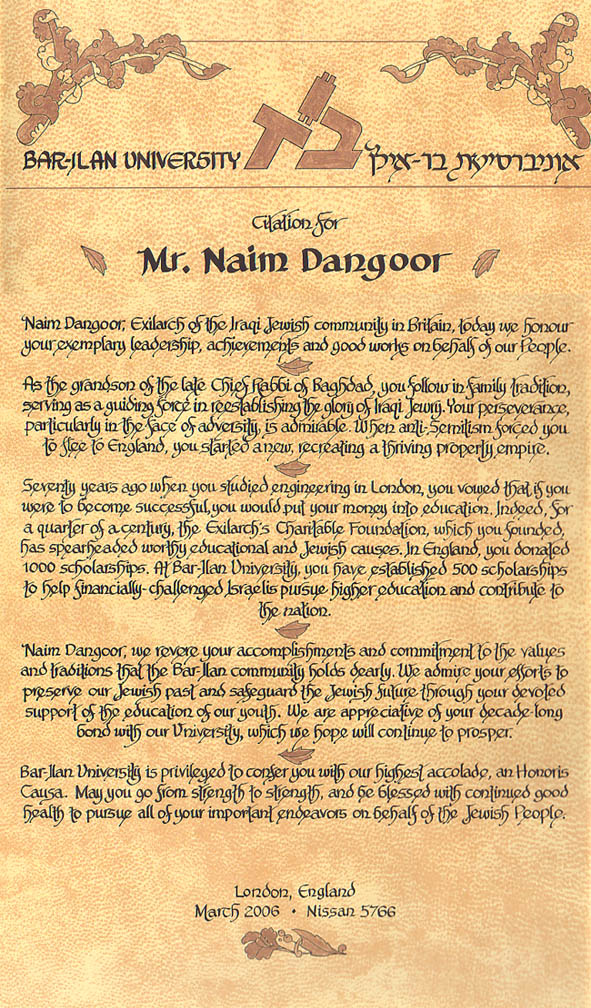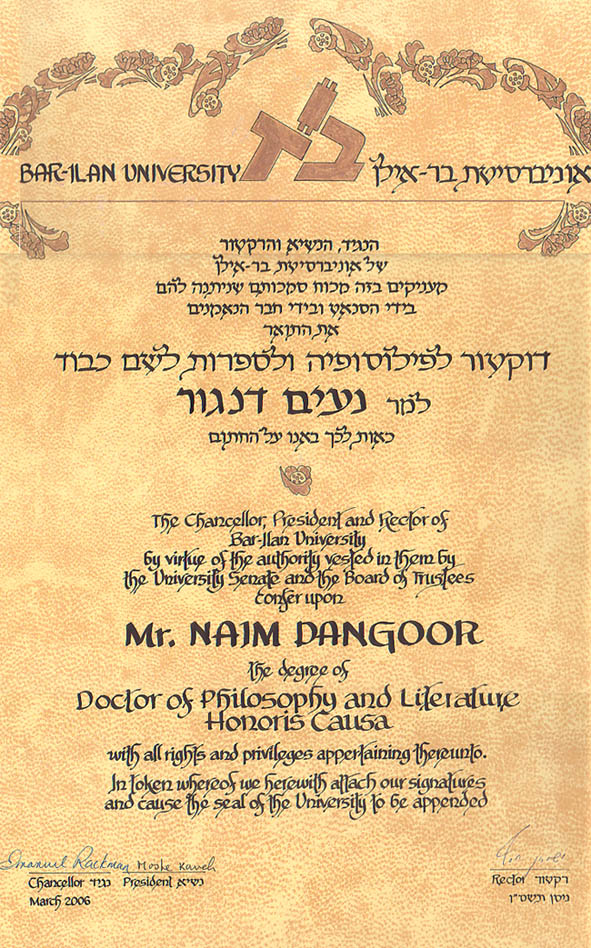 If you would like to make any comments or contribute to The Scribe please contact us.