The Tercentenary Celebrations of Bevis Marks Synagogue
On 5 December 2001 British Jewry in general and the Sephardi community in particular celebrated the Tercentenary of Bevis Marks, the first synagogue after the Restoration to be built by the Spanish and Portuguese Jews congregation and was opened in 1701 in the City of London.
After the service in the presence of His Royal Highness the Prince of Wales, a sumptuous reception was held at the Guildhall which was attended by 500 dignitaries and leading members of the community.
At the reception when Mr Naim Dangoor was talking to the Prince, he admired the embroidered coat worn by Mrs Dangoor and according to the Middle Eastern tradition of Noblesse Oblige it was incumbent on Naim Dangoor to offer the coat, or at least a similar one to the Prince.
Thus, on 10 December he addressed the following letter to the Prince of Wales presenting a similar new coat:
10 December 2001
His Royal Highness The Prince of Wales
St James's Palace
Dear Charles
Your visit last Wednesday to Bevis Marks and to the Guildhall was a memorable event that will remain indelible in the minds of all who were present.
On that occasion you graciously noticed my wife's gown and I have great pleasure and honour in presenting to your Royal Highness a similar gown for your lady for all occasions, which please accept as a souvenir of that gathering and as a Christmas gift.
I have the honour to remain,
Yours sincerely
Naim Dangoor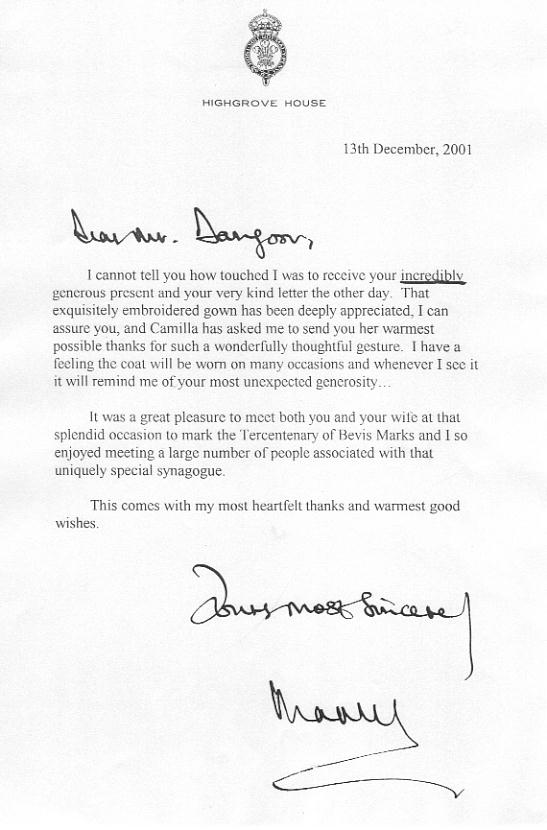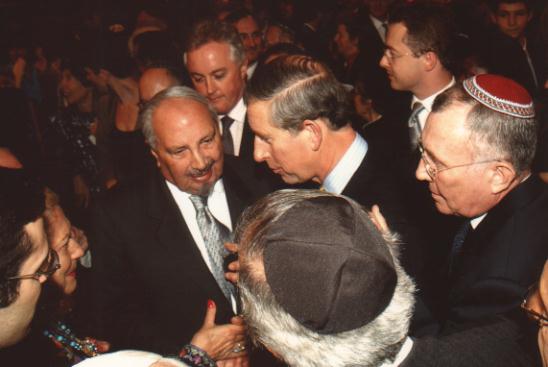 Above : Renée and Naim Dangoor in conversation with Prince Charles
Below (left): Renée Dangoor wearing the admired coat. Below (right): Picture of the coat presented to the Prince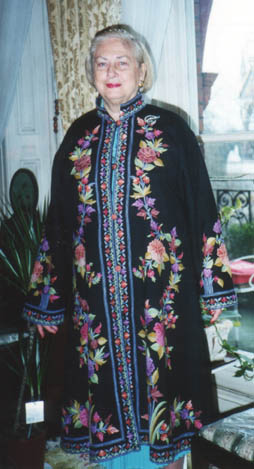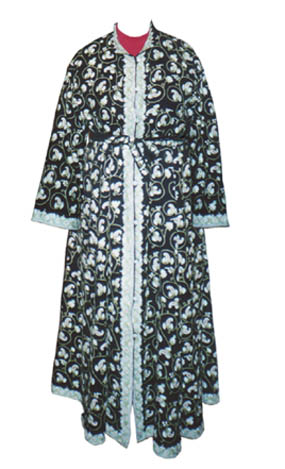 ---
If you would like to make any comments or contribute to The Scribe please contact us.