Hundred Years Young
Ezra Belboul has achieved the magic age of 100, an important milestone hoped for by most people.
Mr Belboul is still in good health, walks every day to the Israeli Defence Ministry where he continues his unpaid voluntary work. He was awarded in 1947 the honour of MBE (Member of the Order of the British Empire).
The historic photo below shows him (indicated by the arrow) at the 1928 conference between King Faisal of Iraq and King Abdul Aziz Ibn Saud of Arabia on board a British warship.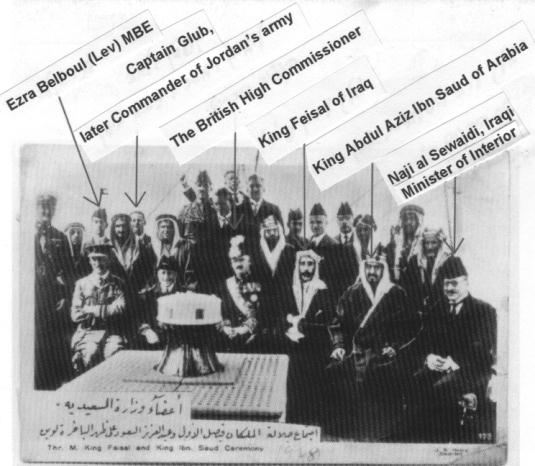 ---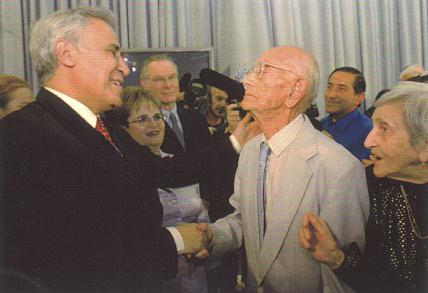 Ezra Belfoul (Lev) received by His Excellency the President of Israel, Moshe Katzav, on the occasion of his 100th birthday. On the right is his wife Mazal.
---
If you would like to make any comments or contribute to The Scribe please contact us.