The Duke of Edinburgh was honoured for his interfaith work at the board of deputies' president's dinner in London's Mayfair on Monday night, 19th of March.
More then 400 people gathered at the Sheraton Park Lane hotel for the event.
Prince Philip made a presentation to Naim Dangoor, a leader of London's Iraqi Jewish community, in recognition of his contribution to the cultural and educational development in the community.

Below: 1.Prince Philip presenting the scroll to Mr. Naim Dangoor 2. The Scroll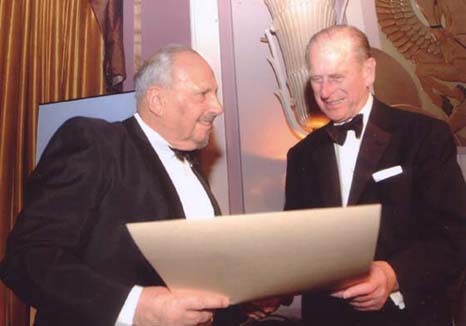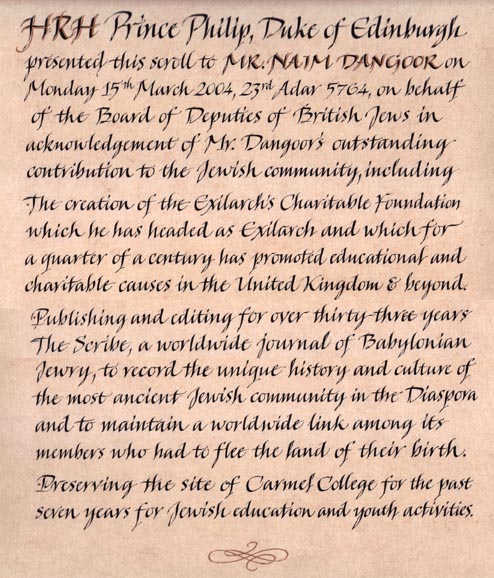 If you would like to make any comments or contribute to The Scribe please contact us.